Performance Edge Physiotherapy Services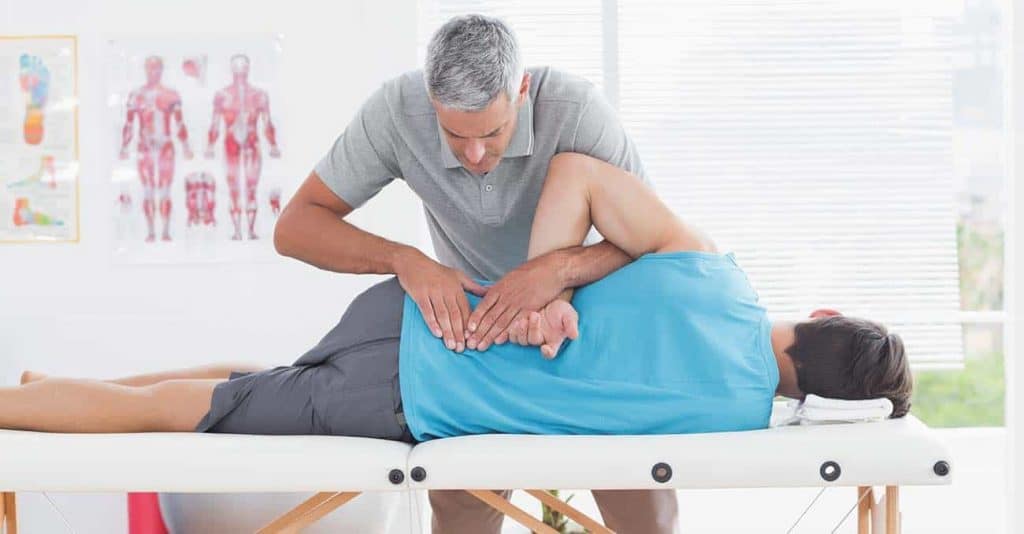 Physiotherapy is an important part of healing from any type of injury or condition. Whether it's a sporting injury, a motor vehicle accident, a workplace injury, a post-surgical condition, a degenerative condition or just general aches and pains. We also cater to Department of Veterans Affairs (DVA) and National Disability Insurance Scheme (NDIS) patients. Here at Performance Edge Physiotherapy we will provide you with a comprehensive assessment, diagnosis and treatment as well as education and exercise programming should you require it, so you can better understand your condition.
Your assessment may include an evaluation on our AxIT force plates, gait scanning with our GaitScan technology, a running assessment, a Functional Movement Screening, or a Musculoskeletal Screening. While your treatment might include manual techniques such as active release techniques, joint mobilisations and soft tissue release; electrotherapeutical techniques such as therapeutical ultrasound, low-level laser or Low-Intensity Pulsed Ultrasound (LIPUS); dry needling; Pilates; exercise therapy; hydrotherapy; remedial massage; or gait analysis with or without the prescription of orthotics.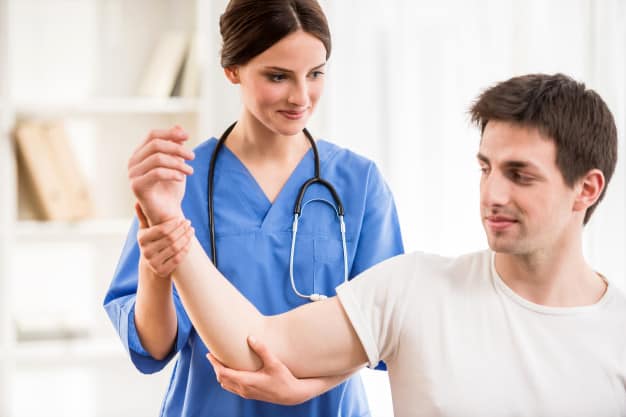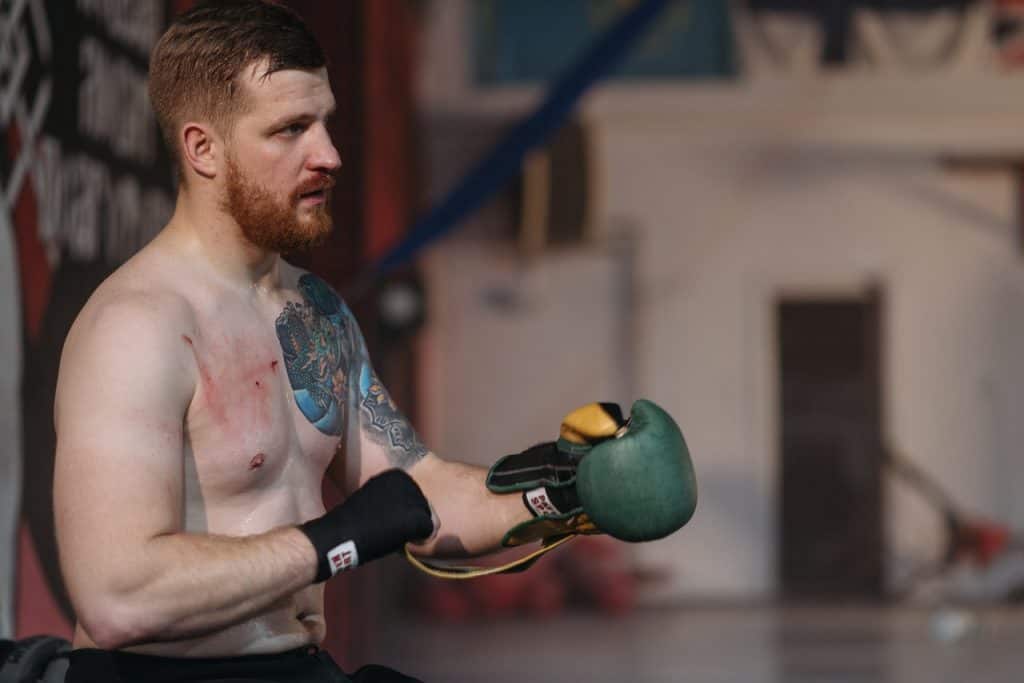 Whether you are an elite or amateur athlete or just enjoy athletic activities Performance Edge Physiotherapy has you covered. Our staff have extensive experience in many sports including Rugby League, Rugby Union, Rugby 7's, Football (soccer), Tennis, Cricket, League Tag, as well as looking after amateur and professional body builders and physique athletes. The majority of our staff have played in these respective sports at either an international or state level which gives us a unique edge when managing your sporting injuries. We have the best Physiotherapists and the latest technology to help you with any sporting injury.
Some of the teams we are currently working with include:
The Wallabies 
The Brumbies
Canberra United in the A-League Youth
The Tuggeranong Vikings 
Uni Norths Owls
Capital Footballs High-Performance Squads 
Multiple Men's and Women's teams in Canberra's NPL1
Our staff have also previously worked with:
The Matildas
The Young Matildas
The Canberra Raiders
The Canberra Cavalry in the Australian Baseball League
The Leicester Tigers in Premiership Rugby, England
Canberra United in the A-League Women's
Boomerangs FS in the F-League
Our physiotherapists are highly experienced in back pathology. Whether this is a back injury from sports, the gym, a motor vehicle accident, post-surgical back rehabilitation or posture related back pain we have you covered. Our physiotherapists undergo regular Professional Development to ensure we are up to date with all the latest research and treatment techniques for management of your back pain.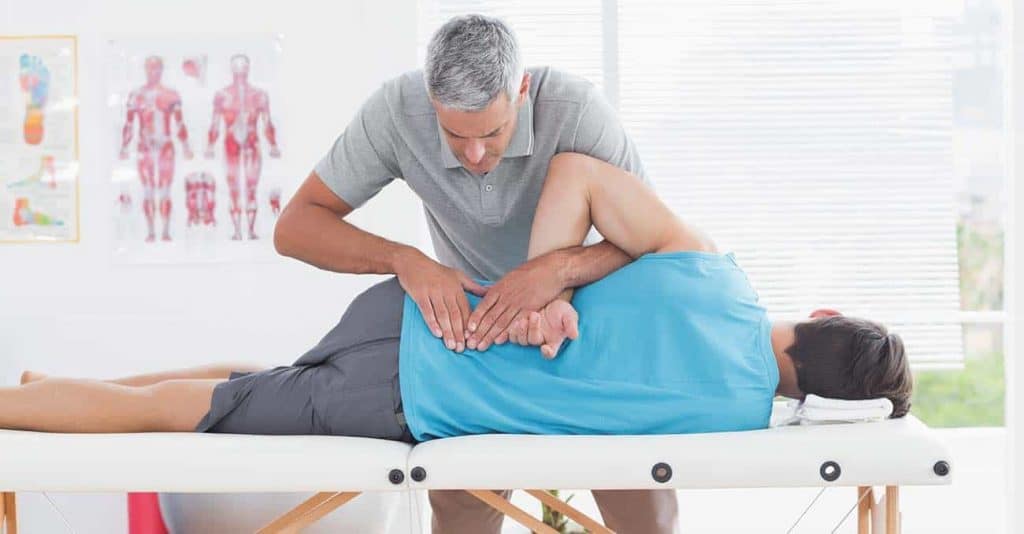 Disc Bulges and Disc Herniation Physiotherapy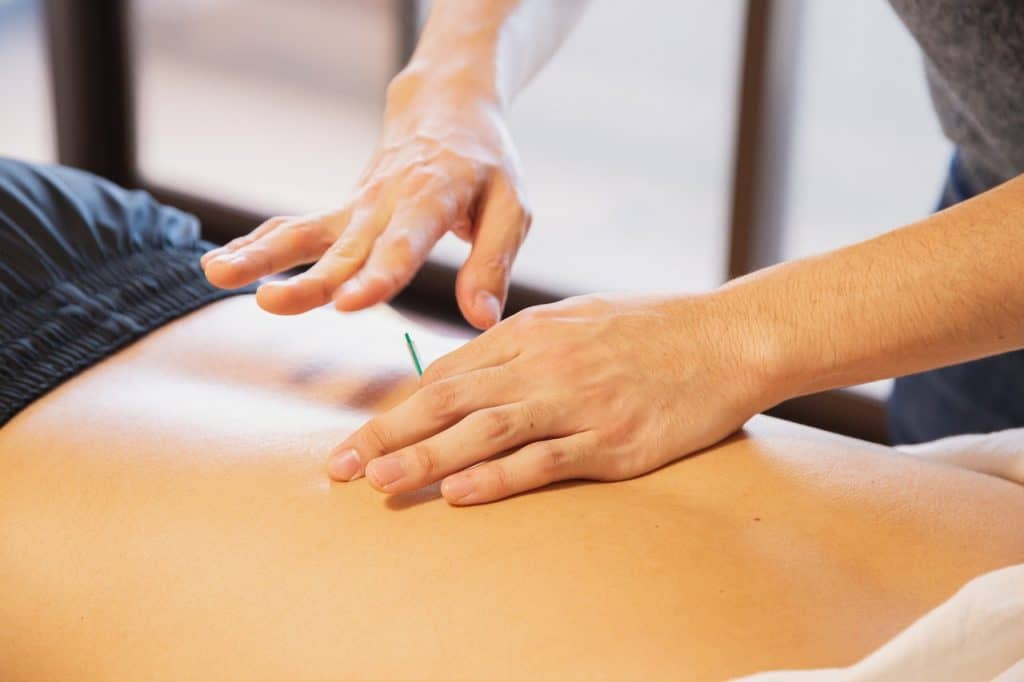 Disc bulges or herniations may occur in the neck, mid-back or lower back and can be extremely debilitating. However, if diagnosed and treated correctly, you may return to full work and sporting activity without any pain or limitation. Our Physiotherapists can help to diagnose a disc pathology without the need for scans or visiting your GP and can then plan your rehabilitation accordingly. If required our physiotherapists may also refer you for imaging such as X-Ray, CT scan or MRI to confirm or exclude a diagnosis or pathology.
Spinal Decompression Therapy or Mechanical Traction is a non-invasive therapy that provides a linear traction force on the body to create a negative pressure aiming to decompress the disc and realign the spine which improves the boy's ability to heal itself. This traction force also applies a gentle stretch to the surrounding soft tissues and joints. Mechanical Traction is safe and effective and does not hold the same risks as surgical procedures and injections as it in non-invasive and the traction force is tailored to suit each individual. Mechanical Traction can be used to address numerous complaints including disc bulges or herniations, sciatica, degenerative disc conditions, pinched nerves and many other conditions.
Spinal Decompression Therapy
Post-Operative Physiotherapy
At Performance Edge Physiotherapy we enjoy a close relationship with many of the Orthopaedic surgeons here in Canberra, including having had many of our Physio's operated on by them in their athletic pasts. Our physiotherapists are vastly experienced in post-operative rehabilitation of any surgical procedure whether this is a joint replacement, ACL reconstruction, sporting injuries of any area as well as spinal procedures. Our staff keep up to date with the latest surgical procedures and the physiotherapy protocols associated with each. We have open and direct lines of communication with each surgeon to ensure your rehabilitation is as specialised and individual as it can be so that we can return you to your best self.
Hydrotherapy is the use of water in the treatment and rehabilitation of injury or disease and has been used for hundreds of years with excellent effect. Here at Performance Edge Physiotherapy we are lucky enough to be able to provide you with Hydrotherapy treatment out of the Club Lime CISAC hydrotherapy pool. Whether this is used in early post-surgical rehabilitation or early after an injury or motor vehicle accident, the use of hydrotherapy can fast track your recovery or rehabilitation during those stages where land-based exercises may not be appropriate.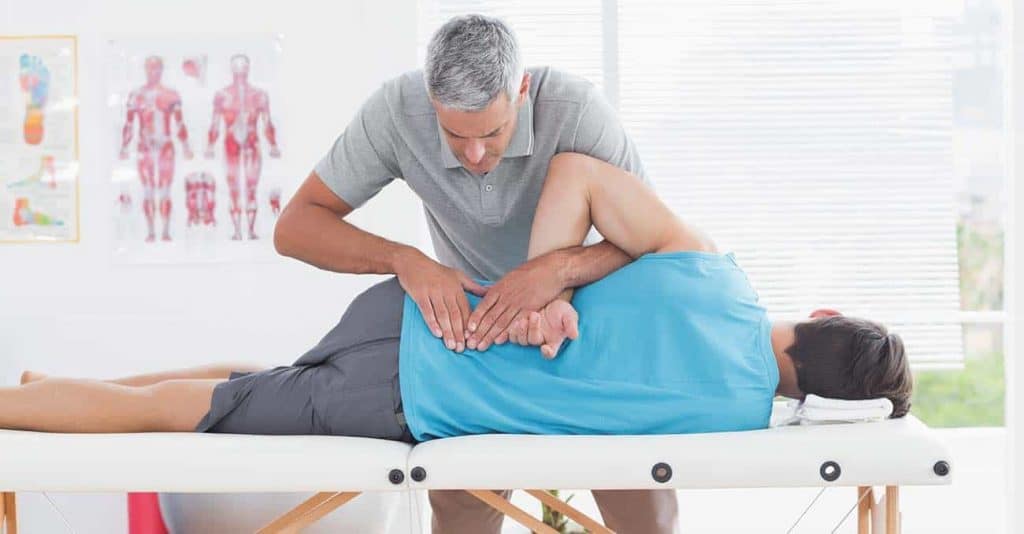 At Performance Edge Physiotherapy we have one of only two AlterG Anti-Gravity Treadmills in Canberra. The AlterG is a leading-edge rehabilitation and training treadmill that empowers people to move without pain, to recover mobility, and enhance physical performance. It allows us to unweight patients from 100% to 20% of their body weight in increments of 1% to allow low-impact and pain free walking, jogging or running. The technology allows for this without the use of hydrotherapy or the interference of harnesses or mobility aids. This allows our patients to return to weight-bearing exercise earlier while still protecting sensitive healing tissues, improve range of motion and return normal gait patterns earlier, and to reduce gravitational forces to help maintain or regain fitness and conditioning whilst unable to train on land with full body weight.
Using the new force plates at our Brindabella Park and Tuggeranong clinics we can now test and measure your peak force, rate of force development (power), jump height etc and providing real time data and feedback to help us assess and correct any discrepancies or weaknesses you may have. Using this data we can evaluate and program your individual rehabilitation or exercise program improve your performance and reduce your injury risk.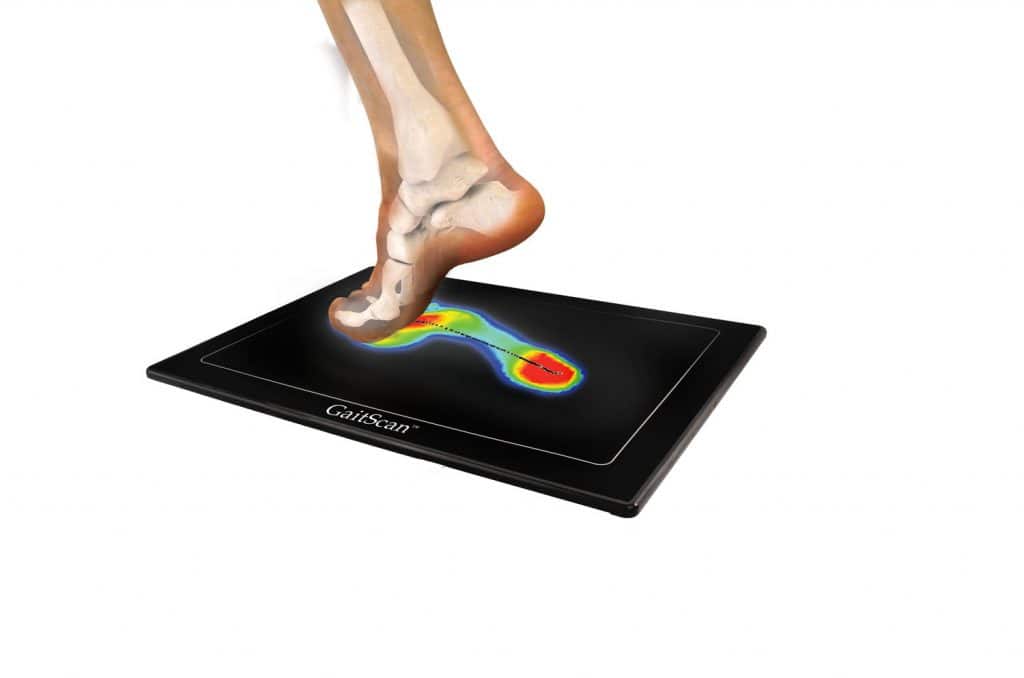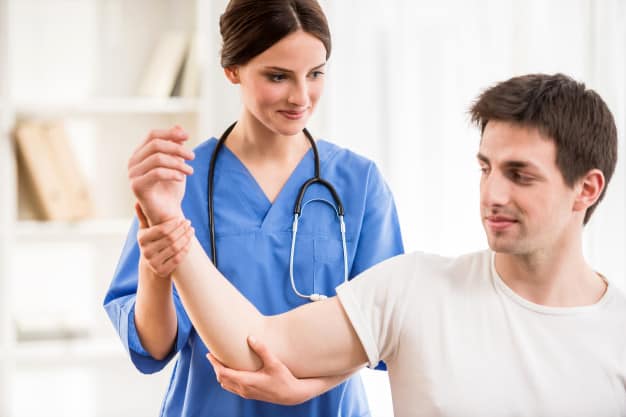 Gait scanning technology is available at our Belconnen and can be included in your treatment free of charge if your Physiotherapists identifies a concern or deems it necessary. The GaitScan analyses foot and ankle function via a pressure-sensitive platform, and the technology can assess and show details in the weight and pressure distribution of each foot as you stand or walk over the platform. Your physiotherapist may then provide you with a specific program or prescribe orthotics based on your presentation and GaitScan results.
Orthotics are devices designed to be worn inside the shoe to correct abnormal foot and ankle function or to accommodate painful areas of the foot such as the heel in plantar fasciitis. Orthotics may compensate for impaired foot or ankle function by controlling the abnormal motion across the joints of your foot. This correction can result in dramatic improvements in your symptoms which may also present in the knees, hip or back.
All of our senior Physiotherapists here at Performance Edge are accredited neuromuscular dry needling therapists with either a beginners or advanced certificate in dry needling as recognised by the Australian Physiotherapy Association. Dry needling is one of the oldest forms of natural medical treatment known and has been used for over 3000 years to relieve pain, muscle aches, tightness etc. If dry needling has worked for you in the past or you are wanting to give it a try book in to see one of our experienced physiotherapists today.
Active Muscle Release Techniques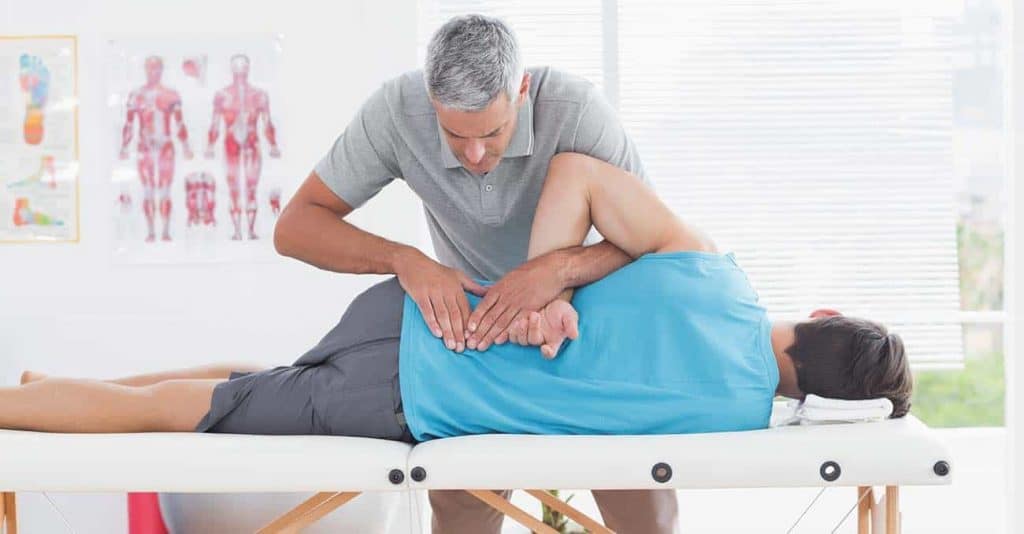 Active Muscle Release Techniques (ART) are an advanced and specific manual treatment method to target soft tissue injuries or conditions, nerve entrapments, and conditions where range of motion or flexibility are decreased.
Pilates was developed in Germany in the early 20 th century and since then has been used effectively in conjunction with physiotherapy to treat a variety of injuries. Pilates can be used in conjunction with your physiotherapy plan independently as a body conditioning program focusing on controlled and balanced movement. Pilates can help you to teach your body how to support and stabilise the lower-back and pelvic region and help you to increase the overall efficiency and mechanics of how you move. If you would like to use Pilates as an adjunct to your physiotherapy treatment or independently, book in with Michelle our experienced Pilates instructor based out of our Tuggeranong clinic.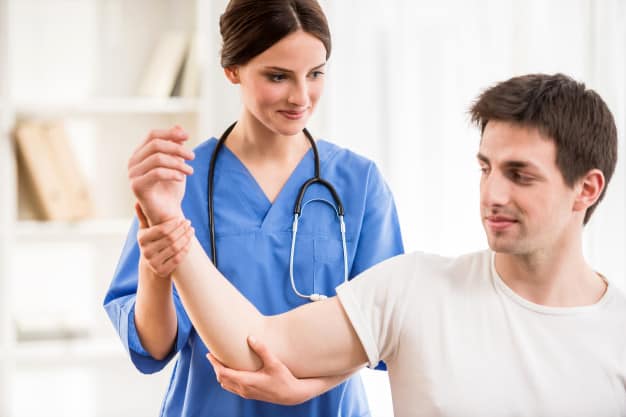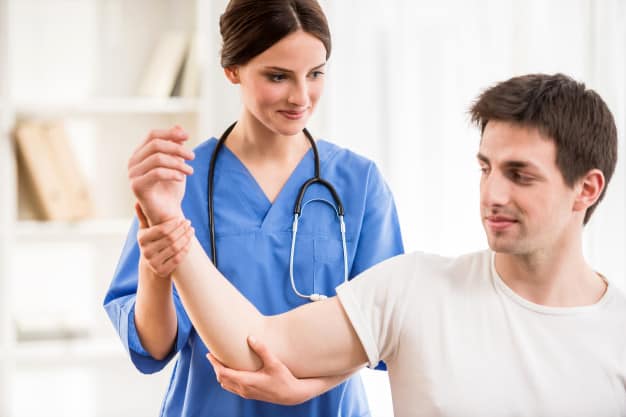 Exercise is always an important part of injury prevention and rehabilitation and also has considerable benefits with reducing the physical decline of our bones and soft tissues as we age. Our Physiotherapists will provide you with practical and up to date information on exercise as part of your treatment should you require it. Our Tuggeranong and Belconnen clinics house gym spaces with a variety of equipment where we can guide and assess your technique and requirements for exercise and our Belconnen and Brindabella Park facilities have access to the Club Lime CISAC and Eighty8 Health Performance facilities respectively for even further advanced assessment and implementation of your individual program.
Massage therapy can be an effective treatment option for patients suffering from chronic pain, stress and muscular tension. It can also help athletes with their recovery post activity or before games and competition. Our remedial massage therapist Tammy works out of the Belconnen clinic and is available to help you with any of the above. Health Fund rebates are available on the spot just as they are for your Physiotherapy service if you have selected this option with your private health insurer.
Functional Movement Screening
Our Physiotherapists may complete a Functional Movement Screening (FMS) to assess and highlight any movement dysfunction you might have. From this screening and assessment we will be able to tailor your rehabilitation and best prescribe the exercise therapy, manual treatment or mobility work that you might need to aid in your rehabilitation or recovery.
Although not all injuries can be prevented during sports and competition, the risk of a sports related injury can be significantly reduced by identifying the potential imbalances in muscle length and strength as well as joint stability and range of motion. A musculoskeletal assessment by one of our experienced Physiotherapists will provide you, your coach and your physiotherapist with a comprehensive assessment and report of your muscle strength, length and endurance as well as your biomechanics and movement patterns. All of this information will help to identify areas that can be improved to reduce your injury risk as well and improve your performance.
Musculoskeletal Screening
Running is a great form of exercise and is popular with many of our patients for health, fitness and fun! However, up to 80% of running will experience injury as some point due to training errors, muscular imbalances or technique factors. Luckily these factors can be modified and this is where a running assessment is justified. Our Physiotherapists will speak to you about your running goals, your past and current training levels, relevant injury history and then perform a detailed assessment which can include treadmill video analysis of biomechanical factors as well as heart rate monitoring to find your ideal cadence.
Real Time Ultrasound (RTUS) is a tool used by physiotherapists to look at the muscles and other soft tissues inside your body from the outside. RTUS provides us with a moving image of the muscles allowing us to identify any potential muscular inactivity which may help us to identify complaints in your strength or function, for example, activation of the deep abdominals in patients with lower back pain. RTUS in non-invasive and does not use any radiation so is safe for patients with any condition. After identifying an issue our Physiotherapists may use RTUS to give immediate visual feedback and to help you to train the muscles to work appropriately
Low-Intensity Pulsed Ultrasound (LIPUS) is a scientifically proven and non-invasive treatment method to aid in the healing of fractures, stress fractures and ligament injuries. Studies have found that LIPUS can reduce healing times for these types of injuries by around 30% which can often mean 2 weeks less healing time for injuries such as a broken rib or toe! LIPUS also helps to reduce the rate of failed healing which ensures a more effective recovery.
Low-Intensity Pulsed Ultrasound (LIPUS) Therapy
Low Level Laser Therapy (LLLT) is used by physiotherapists to treat various musculoskeletal conditions. LLLT is a non-invasive light source treatment that generates a single wavelength of light. It emits no vibration, sound or heat. The wavelength of light is believed to affect the function of connective tissue cells, accelerate connective tissue repair, provide pain relief, and act as an anti-inflammatory agent. In physiotherapy the LLLT can be used in conditions such as osteoarthritis, rheumatoid arthritis, shoulder impingement syndromes, bursitis, disc degeneration and herniation, sciatica, and tendinopathies.
Therapeutic ultrasound is different to the diagnostic ultrasound that you might think of when you first hear the word 'ultrasound'. Diagnostic ultrasound is used to give the clinician an image so is typically used during pregnancy or for identifying an injury. Therapeutic ultrasound is used to treat chronic pain and promote healing as well as in acute injuries such as muscle strains and joint sprains. It can work to provide a deep heating to the soft tissues which helps to increase blood circulation in those tissues. Theoretically this promotes healing and decreases pain. Secondly, therapeutic ultrasound can also use the ultrasound energy to cause a rapid contraction and expansion of microscopic gas bubbles around the injured tissue which theoretically speeds the healing process.
Therapeutic Ultrasound Therapy